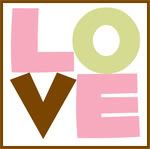 I had the priviledge of sharing my Valentine's Day with Mallory and Aaron (thank you Aaron). Unfortunately Joel had to work from 2-11pm. A few weeks ago Aaron told me that he wanted to take Mallory out for a nice Valentine's Day lunch. He asked me to show up as a surprise to her. How sweet and thoughtful is that? I got to the Cheesecake Factory early and was seated in the lobby, with my back to the door, when they came in. Mallory said it wasn't long before she spotted "her mama's hair". Aaron and I actually pulled off the surprise! Thanks again, Mallory and Aaron, for a delicious lunch and a wonderful afternoon. I love you both!
Yessirree

...we had cheesecake.
We started with the chicken nacho appetizer. Wowee....good stuff!